Volunteers & Staff
Volunteers are the backbone of Unicorn and one of the many reasons for our success. It is through their loyal dedication that we are able to offer the wonderful benefits of therapeutic riding and equine activities to our community. We need program volunteers, barn volunteers, administrative volunteers, fundraising and special event volunteers. Volunteers have an enormous impact on the health and well-being of communities worldwide. Come join us and make a difference!
Download our volunteer forms:
Unicorn_Volunteer_Authorization for EMT (Word)
Unicorn_Volunteer_Authorization for EMT (PDF)
Unicorn_Volunteer_Information Form (Word)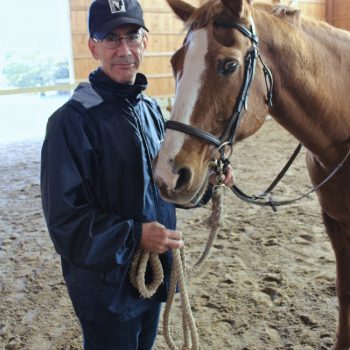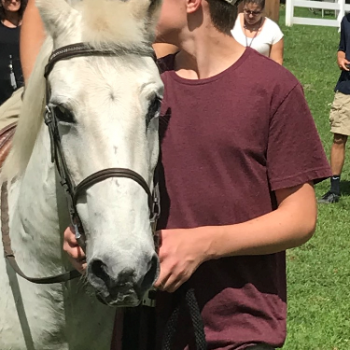 "I volunteer because I love giving back to my community"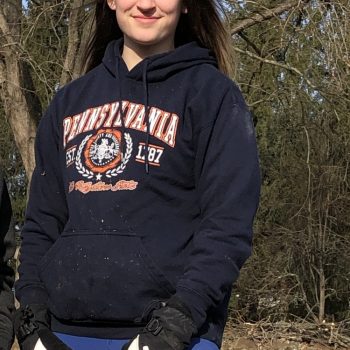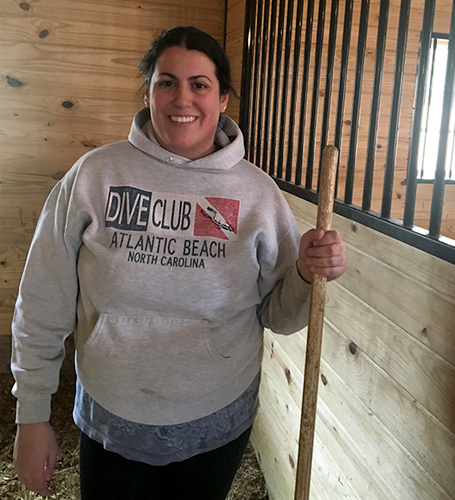 "I volunteer because it is a great opportunity to combine my love of horses with my desire to make a positive impact. I will never tire of witnessing the difference that a good person can make to a horse in need or the difference that a good horse can make to a person in need."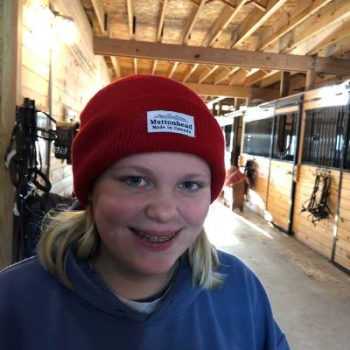 "I like volunteering and I like the kids because it gives me an experience and understand them better and the horses I just love them because they hello me to de-stress!"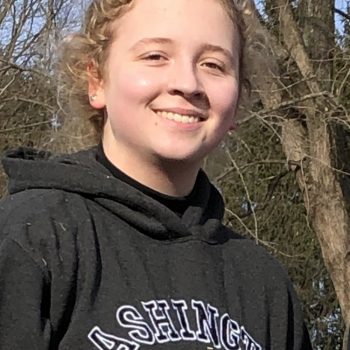 All of our instructors are Path International Certified Therapeutic Riding Instructors (CTRI).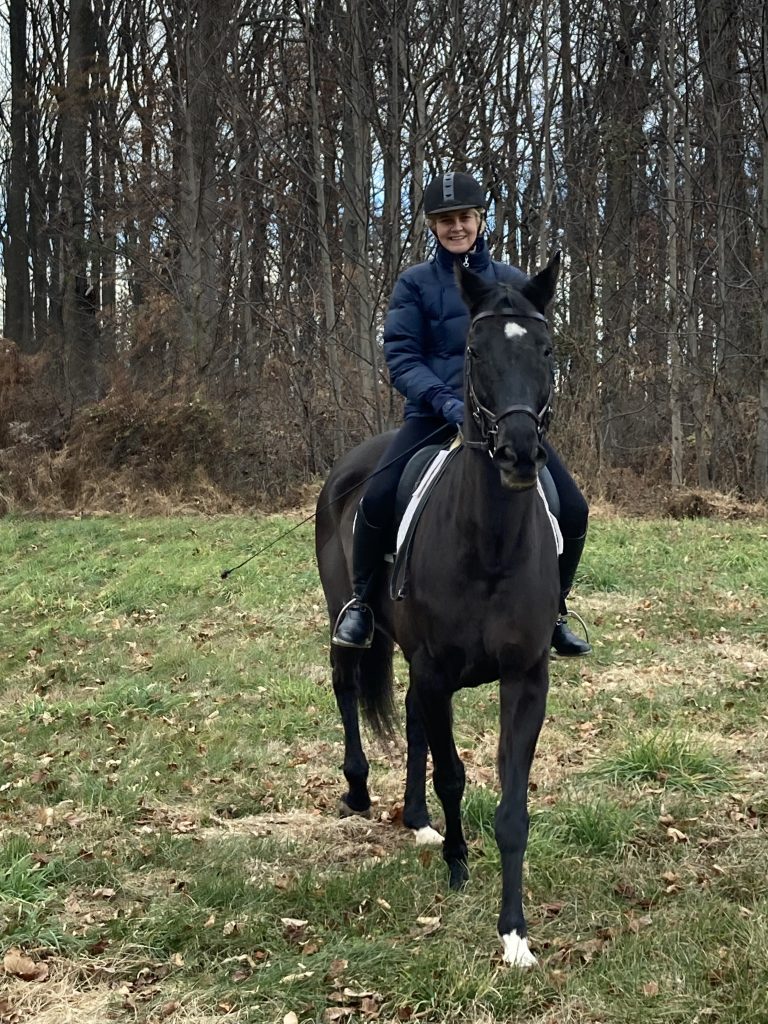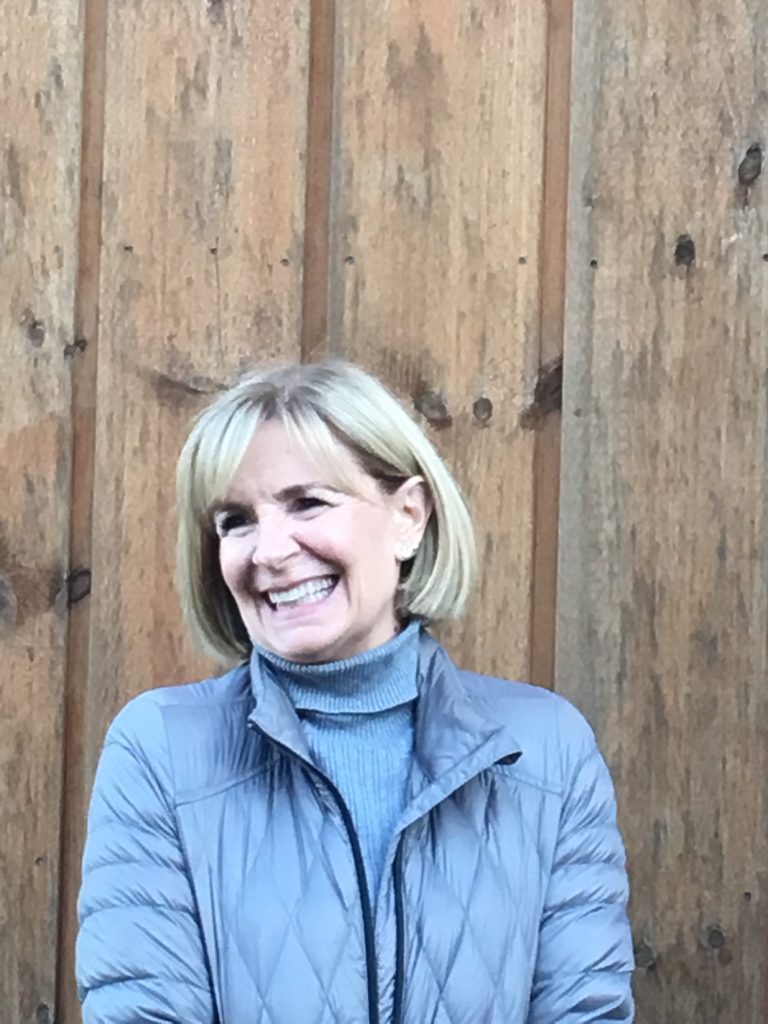 Gillian M Cannon PhD
Gillian has been working with horses since she was 14. She first learned to ride while working at a Veterinary Practice that was just expanding into equine care and wanted her to be able to handle these large new clients!  Gillian quickly developed a love for horses and began to grow a lifelong passion for dressage (horse dancing!), competing in several local events.
Gillian started her interest in therapeutic riding when she volunteered at the Drum Therapeutic Program in Edinburgh, Scotland during her time at university and has continued ever since.  She has volunteered at numerous programs in the UK and US including Chastain Horse Park, one of the largest therapeutic riding programs in the US.
Gillian recently retired from being a Company President and successfully pursued her Certified Therapeutic Riding Instructor (CTRI) qualification after nearly 40 years as a volunteer.   Her favorite quote is from Helen Thompson:
"In riding a horse, we borrow freedom"
Lynn Zahn
Lynn's involvement with therapeutic riding started 14 years ago when she heard about a local program in need of volunteers. Excited by the idea that she could combine her love of horses and passion for helping others, Lynn began volunteering and hasn't stopped since!  A PATH International Certified Registered Instructor (CPR & First Aid Certified), Lynn joined Unicorn Therapeutic Riding Center in 2017. Her happiest moments are when she sees riders of all ability connect with these amazing animals and experience new levels of personal growth and life satisfaction while having fun.
Lynn's passion for horses started when she was a young girl who, on Christmas morning, received her first pony, Teddy.  She grew up riding competitively and, after a hiatus to work and care for her family, is thrilled to find herself back in the saddle and is preparing to begin competing soon. Her goal is to continue her education in the equine-assisted therapy field and share the healing power of horses with others.
Therapeutic riding has given Lynn the opportunity to fuse her love for horses, education, and children into a program that will allow her to give back to her community. A graduate of Villanova University, Lynn has worked the last 18 years of her professional life focused on independent school education where she is committed to educating, guiding, and supporting families in choosing the best path for their child's future.
Lynn resides in Hunterdon County, NJ, and is the proud mother of three amazing daughters! In her free time, she enjoys horseback riding, gardening, hiking, kayaking, traveling, cooking, and spending time with family and friends.